Question:
Which side (left or right) do you have to pull the lever to raise the flag?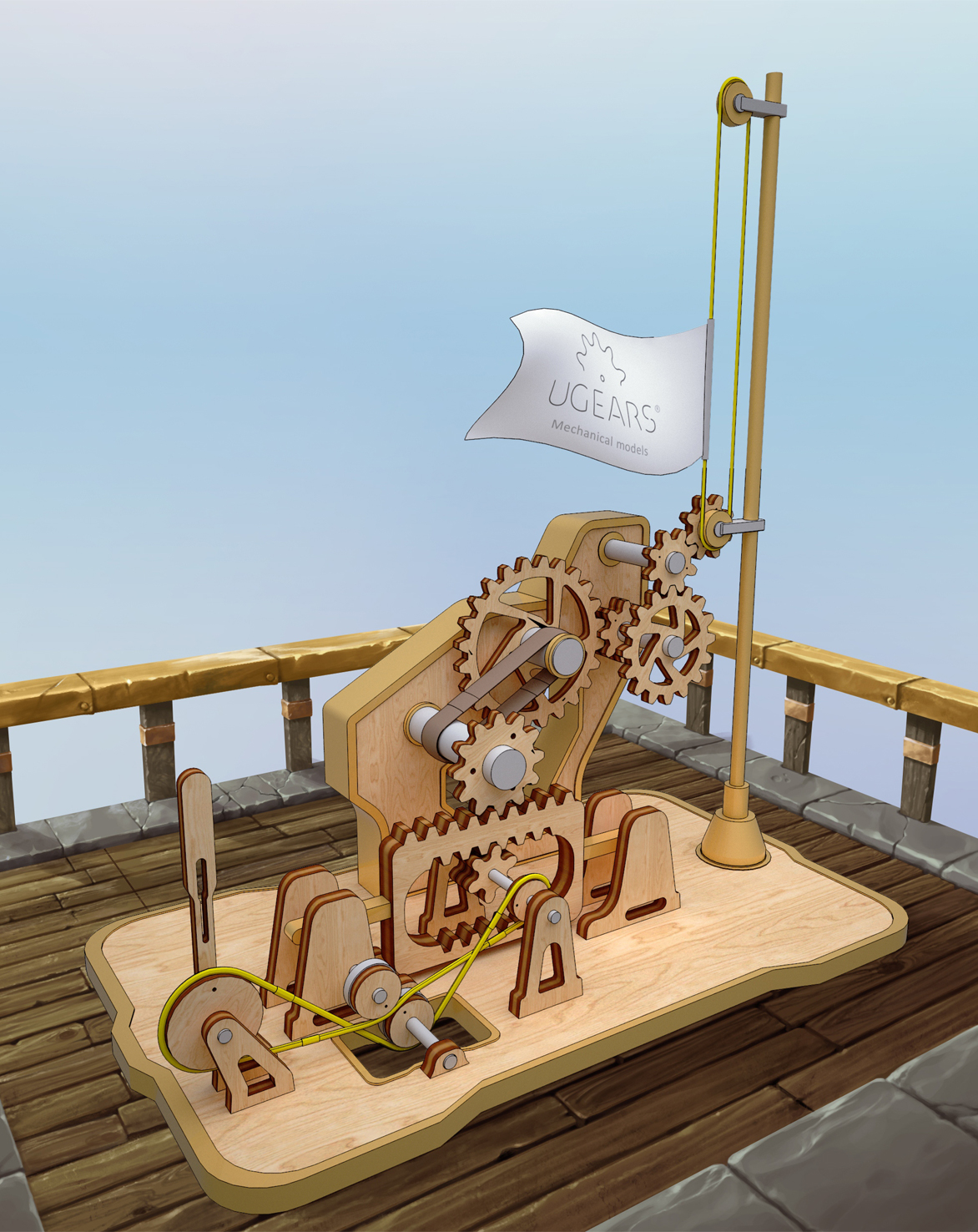 To take part, you need to:
1) Comment this post with the right answer (one user can provide only one answer)
2) Like and subscribe to Ugears India Facebook page - www.facebook.com/ugearsmodels.in
3) Like this post - www.facebook.com/ugearsmodels.in/contest-from-ugears
The winner will be selected randomly from those who will have given the correct answer via Fanpagekarma service. You can submit your answer between March, 16 and March, 31, 2020. The result will be announced on Ugears India Facebook page on the April, 2, 2020.

Free shipping included!

In order to receive the prize, the winner must be of legal age or if a minor, provide written approval from parents or legal guardians. This contest takes place in India only. The employees or representatives of "Ukrainian Gears Ltd" as well as close relatives of such are not allowed to participate in the contest.

By taking part in the contest, the participant gives his/her voluntary and unconditional consent to disclose his/her first name, family name as a winner by posting them on our Ugears India Facebook page and our web-site – www.ugearsmodels.in.

Your Facebook page and you page likes should be open to everyone on Facebook, so that we can ensure that participants followed the rules.

We wish you the best of luck!
The Result of the Contest from UGEARS Engineering Team!
Dear Friends!
Thank you for your active participation in the contest from UGEARS Engineering Team.
So, the correct answer on the question:
Which side (left or right) do you have to pull the lever to raise the flag?
Is the following:
«The lever should be pulled to the right side»
Video of raising flag:

Today, on April, 2, 2019 the Ugears team have chosen the winner of the contest among the participants who gave the correct answers.
Our congratulations to Mukherjee Charbak (https://www.facebook.com/charbak) who will get any UGEARS mechanical model of his choice.